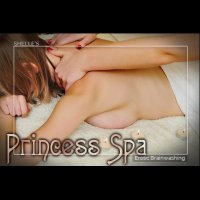 OFFICIAL SYNOPSIS
Level: Powerful Sleep Binaural--VERY RELAXING
Length: 22 minutes
Category: Brainwash-Mind Control

Shelle's Spa will nourish your body, MIND and spirit.  A prelude to SLEEP.
Features ENCHANTING services that would intrigue any man.
A SPECIAL treatment guaranteed to take you into a deep relaxing MINDLESS sleep.
A deep sleep brought on by Her silky mind massage...as Her sexy southern voice slips in gently, softly and sensually.

She does this you know ONLY to play with your mind...She is the QUEEN of BRAINWASHING...but a little BRAINWASHING NEVER hurt anyone. ***GIGGLES***

Best when listened to at a time that you can fall into a deep natural sleep.  Listen with your headphones on.
PERSONAL NOTE (only visible to you)
You must
Log in / Sign up