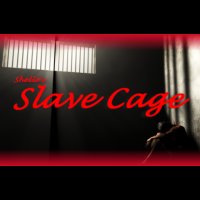 OFFICIAL SYNOPSIS
Imagine yourself WEAK, dazed, and so HORNY. All because I command it!

Level: Very Powerful
Length: 43 minutes
Category: Mind Control-Enslavement-Chastity

Do you need more proof that I control your c*ck? you have already given up all control to Me. Now I'm going to show you just how owned you really are. Don't be afraid, you will LOVE the experiment I have in store for you. All you need to do is listen and allow My voice to take over. you will be filled with lust and desire as every word I speak makes your c*ck so rock hard for Me. Once you begin you will be COMPELLED to listen to the end. This is an automatic reaction to My control you will become very used to. Do you feel your heart racing, thinking about what I am going to do to My helpless mind-f*cked slave? Feel the blood pulsing to your c*ck as I whisper to you so sweetly and seductively to be MINE. My voice slips and penetrates through all your mental defenses until there is nothing left but a mindless stroke slave. Oh, how I love leaving you weak, dazed, and incredibly HORNY at My command.

Harder, faster, My voice taking you to the edge and leaving your c*ck throbbing with longing. your mind will turn to mush as I slowly show you why this file is called "slave Cage". you will never escape My control. you need My voice, you need My instructions, and you need to OBEY! you are My toy. My puppet. Become blank and mindless for Me, forever trapped inside My cage!
PERSONAL NOTE (only visible to you)
You must
Log in / Sign up