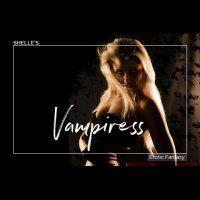 OFFICIAL SYNOPSIS
Level: Strong
Length: 40 minutes
Category: Erotic Fantasies-Mind Control

Passion and longing DESIRE of a Vampiress...you will hear her calls in the night and you will not resist.  Somewhat an artistic approach creates some startling and some quite intense and erotic effects-- to bring you to My world of Vampires.

This file is mesmerizing and thoroughly engrossing, delivered with a full palette of sounds and overt sexuality.  Princess of the Dark so vividly emerges and plays out My HOTTEST fantasy as you and I become one... Don't be afraid of the dark, I will protect you.---

Get naked and under the sheets with lights off and listen, don't be afraid...I will be with you.
PERSONAL NOTE (only visible to you)
You must
Log in / Sign up