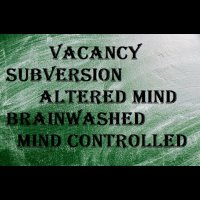 OFFICIAL SYNOPSIS
Level: Powerful
Length: 43 minutes
Category: Brainwash-Mind Conditioning

Intense Adaptive Conditioning and BRAINWASHING through Subversion---your mind will adapt to My conditioning and you will become MINDLESS for Me--- My CONDITIONING will allow you a deeper level of submission and OBEDIENCE.

Having a mind is pointless---especially an empty one.  Just a VOID for Me to do with it whatever I want.  It is in your nature to TRUST Me and allow Me to empty your mind and then refill it....Maybe I will synchronize your thoughts with Mine.

Come to Me and RELAX into new depths of this transient state of mind.. immersed in a state of VACANT blissful sleep.

This file is 3D and if you love the metronome, you will love the effects in this file.
PERSONAL NOTE (only visible to you)
You must
Log in / Sign up