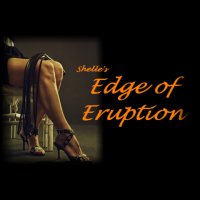 OFFICIAL SYNOPSIS
Experience the amazing feeling of being HARD, HORNY and completely submissive for your Domina.

Length: 35 minutes
Category: Chastity-Brainwashing

This file is your COMPULSION.

Cum, My pet, and experience what it will be like to serve and please your Princess in Her Queendom. A world in which your hypnotic Princess rules and you kneel in complete submission. A journey into enslavement takes you deeper and deeper into a world of complete subservience. Let My words and hypnotic voice mesmerize your open mind.

My sweet slave, listen as your Princess leads you into a world which you will never return nor will you ever wish to. Let Me bring you hypnotic pleasure and torment that you have imagined and have never achieved. Through this erotic journey, I will ravish your mind and make you My helpless toy and leave you craving the touch of My sensual voice.

My brainwashed slave, experience a life of craving, pleasure and sweet torment. Cum, My sweet and submissive pet, visit your Princess Shelle in Her Queendom.... giggles Accept your place in this world at My feet, with your throbbing c*ck, wet and hard. Accept your reality! Locked up, DENIED...and MINE!

Now, My sweet slave, find a private place, get naked, lay down, put on your head phones and submit to your future as My horny slave.

FREE ---- SUBLIMINAL TRAINING---listen daily 7 days at least 3 times daily....and sleep with if possible. Be aware....May make changes inside your brain.
PERSONAL NOTE (only visible to you)
You must
Log in / Sign up