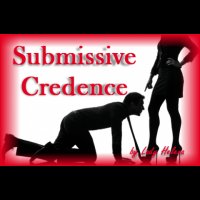 OFFICIAL SYNOPSIS
Lady Helena's "Submissive Credence"

Description (42 Minutes):

Cum and Let Me inside My slave boy. It's time to tear down some walls and bring yourself closer to your Lady Helena. I Will attempt to bring down your resistance with My playful seduction. We are Only at the beginning of our erotic journey My subject and you Will learn to give Me custody of all of your cares. There is No Need to resist Me.. you know that I have All I need to bring you even closer to your Deepest Desires My darling....
PERSONAL NOTE (only visible to you)
You must
Log in / Sign up