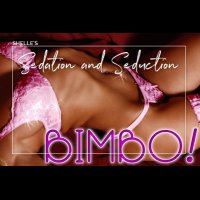 | | |
| --- | --- |
| | Audio |
OFFICIAL SYNOPSIS
Level: POWERFUL
Length: 58 minutes
Category: Sissy SEDUCTION

SEXY MIND SEDATION----Stroke and ACCEPT MY CONTROL-TRUST my wicked sexy mind CONTROL.

This file may cause behavior changes in even the strongest man slave. Although, you do NOT have to be a SISSY to LOVE this file...you ONLY need to have a DESIRE to LOSE all CONTROL.
Everyone has hidden fantasies, SECRETS that no one knows, but for Me-The Mistress of minds-Nothing is hidden.

I know what turns you on, and I know what you need.

This file is a POWERFUL one, a file which may cause some changes in the way you behave, I LOVE playing with your mind, as I take full control....you do what I want...you want what I want...we want the same thing.

I will take you into a deep state of Trance with a POWERFUL induction that will open your mind and allow me to manipulate you.

NOTE to My curious slaves----- This file is a must --- Let GO and do what I want. Feel the XXXX---tacy...we do it together.
Have you ever envisioned My sexy hips with a STRAP_ON.... I have.

It's time to Listen and Obey.  You may put on something pretty if you want to.
PERSONAL NOTE (only visible to you)
You must
Log in / Sign up