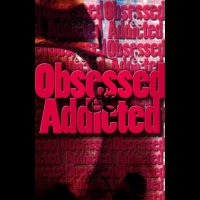 OFFICIAL SYNOPSIS
Level: POWERFUL
Length: 51 minutes
Category: Brainwashing-Erotic

Out of nowhere, Her sensual voice speaks to you, and everything else fades aways.  You are overwhelmed by a wonderful rush of ecstasy when you hear Her words or see Her image.  You think of Her all the time and smile.  You go to Her website automatically without even realizing it.  You have a secret folder with Your favorite pictures of Her.  You feel an unstoppable urge to listen to Her sweet voice and go deeper for Her.  Urge, need, crave until finally ecstasy.  It's a vicious cycle and it only becomes STRONGER and STRONGER.  She feeds your desires.  Her sexy wickedness leaves you weak helpless.

You now have the pleasure of being obsessed and addicted to your perfect Domina.  Want to know how good it feels?  Want to feed and increase all those wonderful feelings and discover new heights of bliss and PLEASURE?  Are you ready to feel this good ---completely helpless, past the point of no return---shattered--complete surrender---passion and love beyond belief?

Everything She does feeds your obsession and every part of Her is addictive... Obsessed and Addicted.... and it feels So very Good.  Oh, you have no idea........NOT yet.  Just relax, and enjoy what I'm about to do to you.

***I'm waiting patiently for you***

2 versions of this file included---one with effects---one with MY voice ONLY!  Choose what's most effective for you.
PERSONAL NOTE (only visible to you)
You must
Log in / Sign up