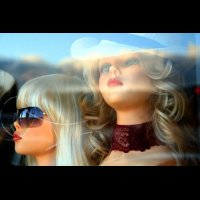 OFFICIAL SYNOPSIS
Level: Moderate
Length: apx 9 minutes + Free Initiation file
Category: Shelle's Playground-Mind Control

Shelle's Playground-M

Wicked Little Princess will soon have COMPLETE control of your mind and body.  Find out for yourself. ***GIGGLES***

In MY playground I make ALL the rules-and set ALL the schedules----as I install a trigger that will make you howl with laughter at my command-or maybe just howl --giggle.  Look here for more details about Shelle's Playground.

Listen to the initiation file first (included), immediately before listening to this file.
PERSONAL NOTE (only visible to you)
You must
Log in / Sign up