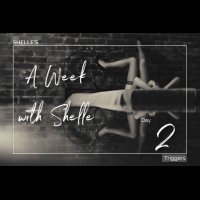 OFFICIAL SYNOPSIS
Level: Mild
Category: Mind Control

File #2 of Shelle's Trigger Files:  Just 12.  In these series of files I will place triggers in your mind that will be regularly activated during your day to remind you of who owns you.

Look out, GREAT surprise....you will think of Me

My GIFT!!!!  Included Listen and OBEY--- Relaxation....listen to this before your triggers each time...also TRIGGERS should be listened to at LEAST 3 times each.
PERSONAL NOTE (only visible to you)
You must
Log in / Sign up