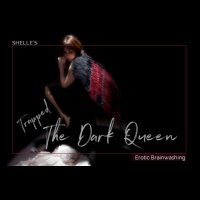 OFFICIAL SYNOPSIS
Level: Medium
Length: 32 minutes
Category: Wicked Mind Control-Erotic

It's time to make a little visit to your "Dark Queen".  I will bring you to MY world for a little (evil) playtime.  I can't tell you where you might end up, that would spoil the surprise (trap), now wouldn't it.  I will tell you that I love f--king with your little brain....let's just say, I'll take you deep enough that you would follow Me anywhere, even on the darkest of nights.

"Follow Me, follow My voice!  Follow the sounds of My bats, follow My enthralling perfume, that's it, picture My deep BLOOD red lips and how they will feel.... you are getting closer and closer to Me... no turning back now...".  I bet you would follow Me anywhere, even if it were DANGEROUS, wouldn't you!

A wicked and scary most HYPNOTIC experience....
PERSONAL NOTE (only visible to you)
You must
Log in / Sign up