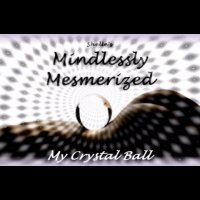 OFFICIAL SYNOPSIS
My Crystal Ball steals your mind...ONLY deeper this time.

Length: 38 minutes
Category: Brainwashing-Mind Control

A Collector of MINDS....Mindlessly Mesmerized hypnotic induction may give you a sense of Déjà Vu as you fall DEEP under My spell. My sweet southern voice combined with strong subliminal layering will soothe your mind into complete compliance as I install My powerful suggestions in your head (Giggles).

I am the Collector Of Minds....don't you worry, I want only what is Mine...your MIND...Give it to Me...giggles....It's ok if you try to resist, as you Relax and lay back. Naked, mesmerized and helpless. Imagine your Domina's sexy body dancing in the swirling hypnotic mist of enslavement. As you fall deeper and deeper under My control. Let your mind becum lost in My world of hypnotic enslavement, be My MINDLESS pet.

TWO versions INCLUDED!
PERSONAL NOTE (only visible to you)
You must
Log in / Sign up