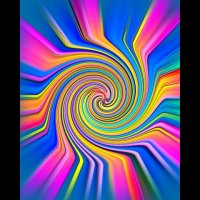 OFFICIAL SYNOPSIS
Level: Moderate-STRONG
Length: 25 minutes
Category: Brainwash-Mind Control

There is nothing I would like more than to hypnotize you.  And I will hypnotize you.  There is no doubt about it.  You will fall for Me.  You will fall deeply under My spell.  Do you think you can handle that?  Are you ready to feel My hypnotic power?  Once we begin, there is no turning back.

This file is PERFECT if you are just COMING to ME...A PERFECT BEGINNING....Or the DEEPEST trance if you already belong to ME....Listen and find yourself LOST in TRANCE - HYPNOTIZED for ME.

This is a VERY deep trance, you can not resist.
PERSONAL NOTE (only visible to you)
You must
Log in / Sign up