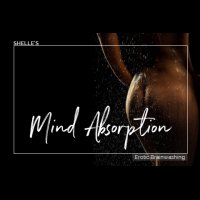 OFFICIAL SYNOPSIS
Level: Strong
Length: 42 minutes
Category: Brainwash-Erotic

Come a little closer, just a little bit closer...that's it.  Can you feel My breath against your ear now?... Listen to My sweet whispers as you become MINDLESS and EMPTY.
An INSANELY POWERFUL BRAINWASHING trance...leaving you completely open and suggestible to My words.  Your mind absorbed and transformed...Feel the ultimate sacrifice, place yourself in the hands of your Domina.... MINDLESS and helpless.

So put on your headphones and let Me slip and slide even deeper inside...yes, deeper than before.

I used a new plugin that enhances vocal clarity and there is 3D effects throughout.
PERSONAL NOTE (only visible to you)
You must
Log in / Sign up