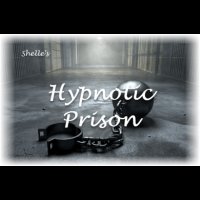 OFFICIAL SYNOPSIS
Your Domina is pushing your limits with an almost sinister PRISON seduction...

Length: 42 minutes
Category: Enslavement-Mind Control
Level: Powerful

your Prison cell has been prepared, your Warden will now lead you down to your destination... your final walk of freedom. you have been caught, you knew this day was coming. There is NO escape, no time off for good behavior, no appeals, NO pardons. Just steel unbreakable bars.

Behind those bars you have no place to hide...you are there on display for Me. The bars have you surrounded. you are a convict here. I am taking what I want, no more part time. I want your mind for KEEPS. No escaping the POWER of My control. you will be devoured by a deep paralyzing trance. you will accept your place, you have no will to resist.

Warning: This is a deep powerful trance and you may find yourself temporarily paralyzed and extremely aroused.
PERSONAL NOTE (only visible to you)
You must
Log in / Sign up