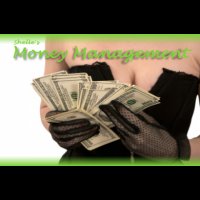 OFFICIAL SYNOPSIS
you'll BEG Me to rape your wallet...

Length: 42 minutes
Category: Financial Domination-Brainwash-Chastity

SEXY HOT PROVOCTIVE and extremely DANGEROUS. Combining HYPNOSIS and the POWER of My brainwashing you will find NO way out of this money pit.
If you have ever had a desire to give it all to a sexy, wicked, naughty girl...well, your dreams will come true...all the while you are held in chastity.

Be careful, I am NOT kidding or teasing...This session is EXTREME Financial Domination. So, if you are NOT excited by Manipulation and losing your money...well My advice is...giggles.

Although, you can still just listen and see what it MIGHT feel like...and with the stimulation, it might be a tiny part of your hidden desires...
PERSONAL NOTE (only visible to you)
You must
Log in / Sign up