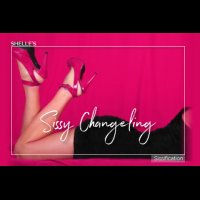 OFFICIAL SYNOPSIS
Level: Moderate
Length: 21 minutes
Category: Feminization

You have felt the stirring of your feminine self.  Now we will take the next step together, as your transformation begins to take hold.
This is the first step in your development, and you will need to listen to this file several times before moving on to the next step.

If you are not sure of your inner desires for feminization, take a step back and work your way through My Sissy Curious series.
PERSONAL NOTE (only visible to you)
You must
Log in / Sign up