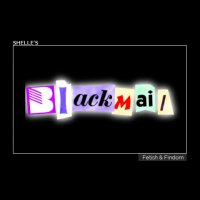 OFFICIAL SYNOPSIS
Level: EXTREME
Length: 42 minutes
Category: Mind Control-FANTASY BLACKMAIL & FIN DOMME

Can you imagine what it would be like to be totally controlled by a SEXY, sweet YOUNG and somewhat WICKED Girl.  I mean what if She knew just enough about you to have you "BY THE BALLS".

Maybe She would use Her POWER over you to get all She wants...maybe you won't even remember how She got the information that She has on you.

Don't worry, everything that She knows about you will remain a secret as long as She is happy ***GIGGLES***  Would you be a little afraid...does the fear make your c**k swell?

It will be ok, it's Me (your sweet HYPNOTIC Princess) and you can TRUST Me...you want Me to have you by the b*lls anyway. ***laughing***

NOTE---This is a FANTASY BLACKMAIL & FIN DOMME file, it is NOT for everyone.  Be sure it is for you before you make your purchase.
PERSONAL NOTE (only visible to you)
You must
Log in / Sign up