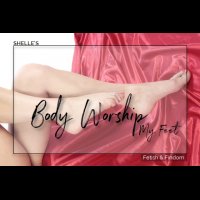 OFFICIAL SYNOPSIS
Level: Moderate
Length: 37 minutes
Category: Mind Control-Erotic-Fetish

Feel Me take you with MY sexy foot seduction...sit at MY feet, this is your place My pet.  Welcome to your NEW place in My life.

You are already addicted to my voice, and have surrendered to my words—now it is time for you to worship my body ***Giggles***

Get comfy, lay back and feel ME take over!
PERSONAL NOTE (only visible to you)
You must
Log in / Sign up