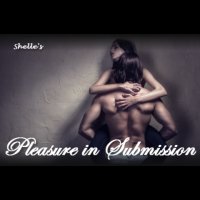 OFFICIAL SYNOPSIS
I will hypnotize your mind into My erotic web, all LOCKED up.

Length: 44 minutes

My puppy, don't be afraid, it's ok to listen to this file, you know you want to, why resist? I really don't need to say anything else, do I. I mean if I want to implant wicked little suggestions deep into your subconscious mind, while I have you helpless in My Hypnotic clutches, you will let Me, won't you. YES, of course you will...I love being inside your mind. I always know just what you will do for Me.

This file is good for you and is compulsory. It is a perfect complement to Pleasing Me. It is essential to your training, My goodboy. W/we both know you want to serve Me and give in to My will. We both know that My pleasure is your pleasure.

This session will break your resistance and leave you in perfect submission just like you have always wanted to be.
PERSONAL NOTE (only visible to you)
You must
Log in / Sign up