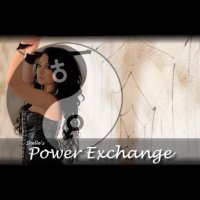 OFFICIAL SYNOPSIS
This session with serious repetition will convert any man into a compliant slave...

Length: 29 minutes

A Masterful Mind Fuck

"Power Exchange" is an instructional session about learning the right way to obey, to fall into trance with a soothing, arousing MASTERFUL COVERT induction.... Another spellbinding session that with some serious repetition will convert any man into a compliant slave. This session is POWERFUL and you will love the REINFORCEMENT techniques. you will find yourself blissfully lost in the intense euphoria of My web of EROTIC control. Admit it, that thought is incredibly SEXY, wonderfully DOMINANT and wickedly PROVOCATIVE to the submissive you! Open your BRAINWASHED mind to the possibility of relinquishing ALL control of your CLIMAX to a Dominant Woman, Me, releasing only at My command. No, you silly boy, this is not Chastity where I control if/when you stroke and whether you C*M, this session is about training your subservient mind.

Now that may sound a bit scary but let Me assure you I have your best submissive interests at heart and you do want to C*M FOR MY PLEASURE, don't you? Just imagine the erotic pleasure of being conditioned to only crave release when you listen to My voice, blissfully lost in the intense euphoria of wanting and waiting for My command to RELEASE.

Tightening My dominion and authority over your sex adds to the control I have over all of you! With repeated training you will quickly realize that the right way to obey Me is effortlessly and automatically, understanding that My control pervades both your waking world and in the deepest of trances.

I offer you this incredible opportunity knowing that you will still retain the capability to sate your own hedonistic urges, cu*ming as often as you wish provided it is triggered by My voice. This is true unadulterated power exchange and with this control I will demonstrate the depths to which you will submit to My will. So, if you are still alarmed that this is some way related to Chastity, or another form of orgasm denial, it isn't. Those submissive perks CUM later in your training, silly boy. (Giggles)

Now prepare to surrender to this truth and allow Me to erase any doubts you may have about submitting further to My power, control and authority. Remember as you relax to the sound of My soothing voice that you TRUST Me and, as your last conscious thought flickers and fades away, know that I will be with you always...

NOTE: Good boys will listen to the session every night for 7 consecutive days and frequently thereafter until your only desire is to C*M at My command!

If you LOVED Law Of Hypnosis you will LOVE "Power Exchange".
PERSONAL NOTE (only visible to you)
You must
Log in / Sign up