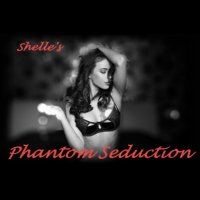 OFFICIAL SYNOPSIS
Feel real LUST and allow Me to UNVEIL your naughty DESIRES.

Length: 32 minutes
Category: Erotic Fantasy

An erotic mind FUCKING Hypnotic fantasy that will bring the strongest man to his knees... Designed to capture your imagination and manipulate your lust. your own desires will imprison you. So unzip your pants RELAX and FALL into a SEXUAL SPIRAL of lust.

My pet, you will drop deeply into my hypnotic dream world. you will be taken helplessly into a world of pleasure and sacrifice.

She is a woman created from your own imagination and deep desires. She seductively slips inside your mind while you are trapped within Her moonlit eyes. Every whisper from Her lips penetrating deeper at your weakening resolve. She has ensnared your arousal and you have no idea if She is even real. Maybe She is? Perhaps not? Yet the yearnings your feel are undeniable. Her mesmerizing lips have placed a spell on your mind. The sexual power She commands is working deeper and deeper into your subconscious. Helpless, submissive....Now that She has you, you need to surrender to please Her...She will not let you go. She has finally caught Her prey... YOU!
PERSONAL NOTE (only visible to you)
You must
Log in / Sign up