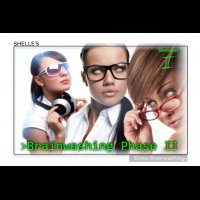 Brainwashed II - Step 2 - Programming Your Down-fall

by

Shelle Rivers

Audio
OFFICIAL SYNOPSIS
Level: VERY POWERFUL
Length: 22 minutes
Category: Brainwash PROGRAMMING-Erotic

Brainwashed Phase 2-Step 2--Programming Your Down-fall

This is Step 2...an ESSENTIAL PART of your TRAINING...your BRAINWASH PROGRAMMING.

***This is MANDATORY LISTENING***

Your COMPULSION to purchase this file overwhelms you---An UNCONTROLLABLE unconscious desire which causes your c**k to swell with anticipation and EXCITEMENT.

A total Mind Game....A subliminal voice will reach you, no matter where you are or what you are doing.

An interactive test of focus..*WICKED LAUGHS*..  Focused enough to let My programming slip by unnoticed.  The more focused you become, the more enslaved you become.  Your down-fall is imminent.

Easy to listen to even while you work...Go ahead and TRY---Let's see how productive you can be. *giggles*

Be sure to listen to Brainwashed Phase 2--Coercive Persuasion...before listening to this file.
PERSONAL NOTE (only visible to you)
You must
Log in / Sign up