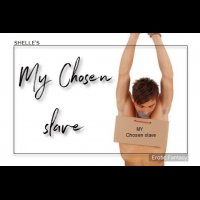 OFFICIAL SYNOPSIS
Level: Strong
Length: 91 minutes
Category: Brainwash-Mind Control-Erotic

Welcome my pet----I have a treat for you---a file called "My Chosen slave"---words that arouse all your "senses" ***Giggles*** The thought of being taken by Me is irresistible--isn't it! Listen to a small sample, then buy the file and prepare to be TAKEN--who knows what wicked things I will do with you---giggle.

Lay back with little or NO clothing...settle in for a long deep trance....if you would like the shorter version, just send Me a note.....

Fall for Me, you are Mine forever, I have chosen you!
PERSONAL NOTE (only visible to you)
You must
Log in / Sign up