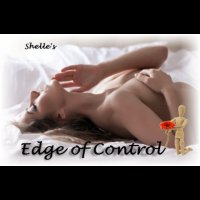 OFFICIAL SYNOPSIS
Level: SEXY
Length: 38 minutes
Category: Mind Control-Fetish

Includes:  Mind CONTROL - Tease and Denial - EXTREME EDGING - Guided Masturbation.

SEXY puppet MASTER pulls your strings.  your c**k aches for My touch.  your mind is My mind, and your body is My body.

Feel Me str*ke you endlessly to the edge until you are hopelessly turned on.  Every str*ke will bring you deeper into My control.  you str*ke when I tell you to str*ke.  you stop when I tell you to stop.  Like a puppet obeying its puppet-Master.  Dance to My strings as I leave you trapped within the grip of My sensuous voice.  My relentless teasing will drive you crazy with desire for Me.  Teasing you as I moan with pleasure right beside you.  you are so easily ensnared into My alluring web of feminine temptation.  your weakness turns Me on.  your str*king for Me brings you so close to cu**ing, but I won't let you.  I will take you to the edge of exploding, and just when you are about to lose your mind... I pull on your puppet strings and bring you back under.  Over and over again.  Just to show you that I can.  Will I drain you, or leave you on the EDGE?  Listen and find out!
PERSONAL NOTE (only visible to you)
You must
Log in / Sign up