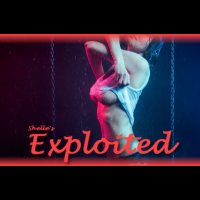 OFFICIAL SYNOPSIS
A MIND fucking EXPLOITATION ...

Length: 46 minutes + Loop file

A MIND fucking EXPLOITATION....Brainwashed....a soft easy mind and BODY FUCKERY. SLIPPING, SLIDING...and POOF!!!! PROGRAMMED, as I believe is best for you. Impossible to think.

TRULY a MASTERPIECE!

This session is your COMPULSION. It does NOT matter what it contains. you MUST listen now. The ONLY warning is that I will EXPLOIT your MIND. I will use MY POWER of PERSUASION and MY BRAINWASHING EXPERTISE skills to take you WHERE you are already consumed. EXPLOITED....MINDLESS OBEDIENCE....a COMPULSION!

FREE LOOP session included.
PERSONAL NOTE (only visible to you)
You must
Log in / Sign up