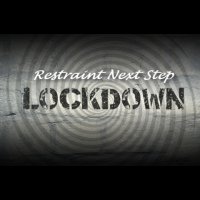 | | |
| --- | --- |
| | Audio |
OFFICIAL SYNOPSIS
Managed Chastity LOCKDOWN - Restraint Next Step

Length: 20 minutes + Assignment
Category: Chastity LOCKDOWN--Hypnosis

Unzip your pants and OPEN up. Don't worry, I'll allow you to do more than look at your c*ck this week. I'll take the expression HARD C*CK to a whole new level...Feel the POWER of My HYPNOTIC Mental chastity as I have so much sexy fun this week...TEASING, TEMPTING and TESTING you. My puppy, this step of chastity LOCKDOWN will teach you so much more about chastity.

Reach new depths of complete submission. Feel My chastity control take you to a deeper state of AROUSAL. To a place where your body is in a state of continued HORNINESS...driving you INSANE with need. Giggles!

Chastity RESTRAINT assignment INCLUDED.
PERSONAL NOTE (only visible to you)
You must
Log in / Sign up