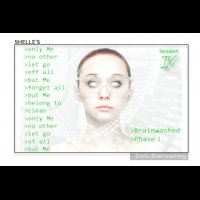 OFFICIAL SYNOPSIS
Level: POWERFUL
Length: 28+ minutes
Category: EXTREME BRAINWASHING-Mind Manipulation-Erotic

Program 9 - Chain Reaction

A chain reaction is a sequence of reactions where a reactive product or by-product causes additional reactions to take place.
Brainwashing -- coercive persuasion, mind abuse, menticide, thought control, or thought reform---MIND manipulation.
Just as in this file.....one thing leads to another and another and yes I admit I will manipulate your mind.

A CHAIN REACTION will take place, I will manipulate your mind, this can NOT be stopped.  I always tell the truth.
PERSONAL NOTE (only visible to you)
You must
Log in / Sign up