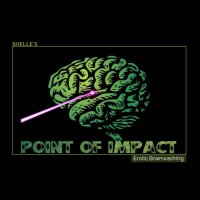 OFFICIAL SYNOPSIS
Level: POWERFUL-INTENSE
Length: 50 minutes
Category: MIND CONTROL-Erotic
It is COMPULSORY to purchase this file.
MUST HAVE THIS FILE.
POWERFUL TRIGGER FILE.

This file will have NO description---you do NOT need to know what I will do to you.  It is all about TRUST.  Do you trust Me with your brain?  You must listen and OBEY Me---must listen to this file.
This session represents a major step in your submission to Me.
THIS IS NOT FOR FIRST TIMERS.
This file represents a new dimension in My work.
PERSONAL NOTE (only visible to you)
You must
Log in / Sign up