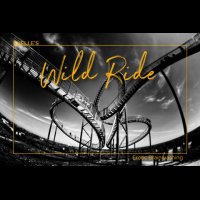 OFFICIAL SYNOPSIS
Level: STRONG-POWERFUL
Length: 92 minutes
Length: 64 minutes - Free File
Category: Brainwash-Erotic

"Wild Ride" - A Hypnotic Rollercoaster---Seriously, My pet, this 92 minute file (168 MB) is astounding, amazing, surprising, and the deepest TRANCE ever.  There was NO title that would fit EXCEPT---WILD---Yes---Wild Ride.

Lots of fun!  Erotic!  Highly Hypnotic!  A real MIND f--k!  I worked VERY hard and believe ME long to get this one PERFECT!  I have added as a GIFT a SHORTER version of this file for those on the go...but if you can find time, Please EXPERIENCE the full version...you will NOT be sorry.

My pet, for this file make sure that you have a nice comfortable place to relax, and HOLD on....Lots of FUN....and Surprises!
PERSONAL NOTE (only visible to you)
You must
Log in / Sign up