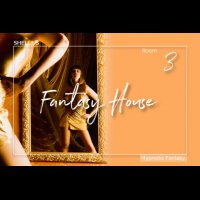 | | |
| --- | --- |
| | Audio |
OFFICIAL SYNOPSIS
Level: Strong
Length: 48 minutes
Category: Fantasy House dungeon level-(mental Femme)

Come to my dungeon in my Fantasy House----where anything can and will happen:
My sissy pets seem to have a fantasy about having a sexual encounter, as a woman with a woman—turns me on too (giggle).  I will transform you, seduce you, take complete control of my sexy hypno-toy (girl).

Come, experience your inner lesbian feelings with me.
PERSONAL NOTE (only visible to you)
You must
Log in / Sign up