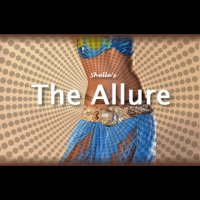 OFFICIAL SYNOPSIS
Find yourself CAPTURED and MESMERIZED by this erotic hypnotic story. Unable to resist your SUBMISSION.

Length: 60 minutes + Loop file

My puppy, isn't it amazing how a simple distraction can lure you into the web of My Hypnotic abyss.

Strip naked for your Domina and then lay back as Domina shares a most arousing and erotic tale....I will slip inside when you are not expecting it and implant a hypnotic trigger to assist Me in your descent, a lasting trigger that will grow more powerful over time.

I am going to tell you an arousing tale about unbounded passion and love, a timeless journey of the heart. Through this COMPELLING and ohh soooo RELAXING tale I will abduct your senses to the point that your very soul will be lost to my alluring voice. you already know that My seductive words are your truth, because you trust Me, and in this session I will not only own your mind, I will possess it!! Giggles...

My pet, you love My voice and My suggestions, and through My POWERFUL and SENSUAL words I will drive your desire over the edge. Pleasing and obeying Me gives you pleasure and in this tale you will give Me your total, absolute, and unconditional submission. These exciting and dangerous feelings will become your truth... My hold on you will become inescapable!

So, My hypno addicted pet, give Me your complete and undivided attention, get lost in My entrancing words.

This session is BRAINWASHING, Mind Control, Erotic Hypnosis. Includes DEEPENERS, binaural effects, Subliminals and TRIGGER implanting. Mind altering visualization. Length 60 minutes ----- and FREE LOOP.

you will find yourself pulled into the session....you may not want to return.

*For those of you familiar with My older content, this session is based on one of My more WICKED files. Giggles. Please your Domina and show Me how obedient and devoted you are by identifying that session without sharing it with others. I look forward to your feedback on this latest masterpiece.
PERSONAL NOTE (only visible to you)
You must
Log in / Sign up