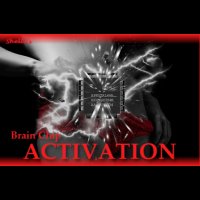 OFFICIAL SYNOPSIS
Brain Chip - Activation gives Me full access to activate, program and manipulate your brain chip any time I choose...

Length: 33 minutes

My pet, I am sooo excited to have My very own Human Android who may be completed sooner than I thought ***GIGGLES*** After completing the control chip Implanting process and allowing it to be absorbed DEEP inside your slave mind, the next step is to activate your chip, My HORNY toy. The ACTIVATION is ESSENTIAL and absolutely necessary for your training...without ACTIVATION, your chip cannot be properly programmed.

What makes Me wet is knowing that at this point your IMPLANTED chip can never be removed. With Activation, your Domina will have full access, including be able to activate the chip any time I choose. At My choosing I will place programs into your little android enslaved mind whenever I want. Oh My poor helpless enslaved toy, this is going to be so hot and sexy.

You know ACTIVATION is ESSENTIAL and you crave to act, listen and obey. So buy Brain Chip - ACTIVATION now My HORNY enslaved pet.

NOTE: This file/training is the second of three sessions included in in this series. It is critical that you DO NOT listen to part 2 without first listening to Part 1 - IMPLANT.
PERSONAL NOTE (only visible to you)
You must
Log in / Sign up