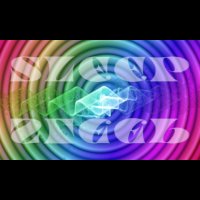 OFFICIAL SYNOPSIS
Level: Powerful
Length: 31 minutes
Category: Brainwash-Relaxation

Go ahead and sleep.  Trust Me and close those sleepy eyes, you do TRUST Me, don't you?...I promise not to play inside your mind too much while you sleep deeply for Me.  I mean maybe I'll use a little brainwashing, but it won't hurt.  I'll be very quiet and so gentle, you wont feel a thing.  I'll slip deeply and easily inside, isn't that sexy...I mean Me in control even as you sleep.
This file is perfect for a quick 31 minute DEEP PENETRATING RELAXATION or ideal for bedtime.
***The extended Delta Binaural that I chose for this file will reinforce My suggestions even during normal sleep.
This is a file that you will want to listen to over and over again.
PERSONAL NOTE (only visible to you)
You must
Log in / Sign up