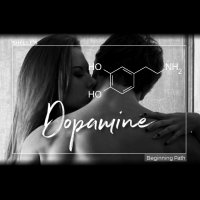 OFFICIAL SYNOPSIS
Level: POWERFUL
Length: 45 minutes
Category: Brainwash

This file is a very IMPORTANT part in your slave TRAINING program.

Listening to this file is your COMPULSION----you will just do it.  You have waited for something so POWERFUL that it will actually change you.  Make you better.

Dopamine comes along at the perfect time in your continuing slave training sessions.  Dopamine helps control the brain's reward and pleasure centers, helps regulate movement, emotional responses.  See where I am going? ~giggles~

I am preparing you for a more direct path to reach Me (your Addiction), a more direct path in service and obedience.  A path to complete slavery.

So, SURRENDER what is mine, your mind, for its DEMISE.  I will also REMAKE it.

Listen with your headphones on for WICKED effects.
PERSONAL NOTE (only visible to you)
You must
Log in / Sign up