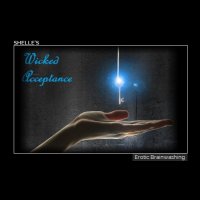 OFFICIAL SYNOPSIS
Level: Powerful
Length: 45 minutes
Category: Mind Control

Compulsory---Cradled in My voice, as I ABUSE My powers of HYPNOSIS.  Feel the compulsion to listen NOW to this SURPRISINGLY powerful FemDomme TRANCE.  Taking you into TRANCE softly and gently, without the possibility of escaping.  you will be OPEN and COMPLETLY SUGGESTIBLE --- Ensnared and ACCEPTING My COMMANDS without thought, without question.

Don't worry about the WICKED turn that will leave you SHOCKED and unable to escape.

Listen with headphones on...Prepare to OBEY all of MY commands...A TRIGGER word so powerful.
PERSONAL NOTE (only visible to you)
You must
Log in / Sign up