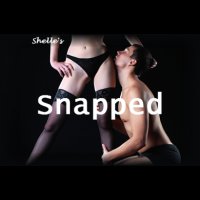 OFFICIAL SYNOPSIS
Sexy Trigger training by Domina Shelle.

Level: Strong
Length: 39 minutes
Category: Mind Control-Erotic

Sexy Trigger training. I'll snap My fingers and you will OBEY. With each and every snap of My sexy little fingers you do what I want. This file is a simple TRAINING IN OBEDIENCE. you LOVE to obey your POWERFUL Domina. It's always sexy to OBEY ME! If you LOVE INTERACTION and finger snaps, you will love this file.
PERSONAL NOTE (only visible to you)
You must
Log in / Sign up