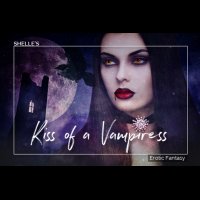 OFFICIAL SYNOPSIS
Level: Medium
Length: 53 minutes
Category: Erotic Fantasies-Mind Control

My sexy voice lures you closer to the place where I am.  My warm breath floods your ear.  You can almost feel the touch of My fingers against your skin.  You seem to drop, your mind disappears, the road back to where you were no longer there.  You can feel the danger with each small step but you don't care, you know you should turn back, but you can't.  She knew you would come, She knew you could not resist Her even if you tried.  You feel Her familiar presence, you must go to Her.  She needs you, She calls to you.  Nothing can stop you from Her desires.

Yes it is just that SEXY***COME SEE FOR YOURSELF. ***GIGGLES***

This Hypnotic tale is highly EROTIC and Climactic.
Turn off your lights, put your headphones on, and COME TO MY WORLD.  I'm wet and waiting!
PERSONAL NOTE (only visible to you)
You must
Log in / Sign up