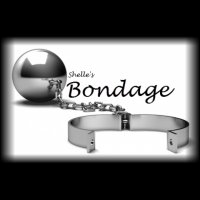 OFFICIAL SYNOPSIS
Listening will bring you to Me begging for more. MORE teasing, more BONDAGE...

Length: 36 minutes
Category: Enslavement-Mind Control
Level: Powerful

I will to lead you through the corridors of your mind into the Hypno-Dungeon that I have created deep within your subconscious. A place where your fantasies and sexual addictions form. Here you will find yourself chained up, collared and teased...a few stings to your flesh with My riding crop will uncover desires that may have been well hidden. This is O/our private place, where there are no secrets. Only OBSESSION, ADDICTION and your desires for more. This is the beginning of O/our experiences together with you in total BONDAGE. A sexually arousing EXCHANGE of power between a slave and his Mistress.
PERSONAL NOTE (only visible to you)
You must
Log in / Sign up