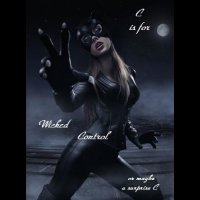 OFFICIAL SYNOPSIS
Level: Moderate
Length: 10 minutes
Category: Shelle's Playground-Mind Control

Shelle's playground-C

C is for hummmm---well it's a surprise.  Wicked Little Princess might have used C to trick your mind.  Find out for yourself. ***GIGGLES***  Please listen to the included initiation file first, immediately before listening to this file.

Check out more details about Shelle's Playground.

I hope that you are having a lot of fun on My playground....I love it here.  Keep playing with Me...
PERSONAL NOTE (only visible to you)
You must
Log in / Sign up