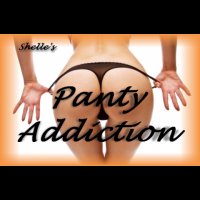 OFFICIAL SYNOPSIS
Very erotic...brainwashed...Panty addiction.

Category: Brainwashing-Masturbation
Level: Addicting
Length: 17 minutes

Sit at My feet, My legs OPEN and My panties showing...your hand slides down to your rock hard cock. Stroking up and down, following My words. your addiction grows as your cock grows harder and thicker.
As I guide you to an amazing orgasm.
With your eruption, your NEW addiction now takes over inside your mind.
PERSONAL NOTE (only visible to you)
You must
Log in / Sign up