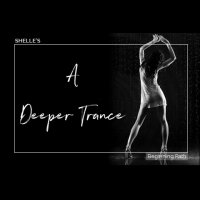 OFFICIAL SYNOPSIS
Level: Moderate
Length: 20 minutes
Category: Inductions

Trance deepener:  For those who want to experience an even DEEPER state of trance with your Princess.  Listen to My voice as you surrender to relaxation... slip into a wonderful trance, fall deep into yourself, into the warmth of a warm blanket snuggling you closely.  My words will guide you, just let go and trust this feeling.

I want to take you deeper...so get cozy and just feel yourself letting go...Listen to this file before each Hypnosis file to achieve the deepest trance....you will soon fall for ME.
PERSONAL NOTE (only visible to you)
You must
Log in / Sign up