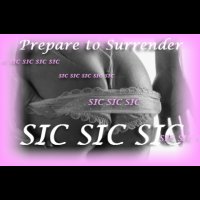 OFFICIAL SYNOPSIS
Sissy play pen - Surrender SIC SIC SIC ...

Calling all sissys to My PLAYGROUND! ~~Giggles~~

I love it when you surrender to Me...Completely BLIND as to what I may ask of you. That's real TRUST. So here is yet another SURPRISE on My Playground.

Take a few minutes to listen as I push yet another TRIGGER into your mind. Then prepare to OBEY My simple COMMANDS.

This is so much SEXY fun for Me. I do hope that you are loving the lessons in OBEDIENCE.

This file features BOTH Domina Shelle and Lady Helena.

Be ADVISED, NAUGHTY!!!!
PERSONAL NOTE (only visible to you)
You must
Log in / Sign up