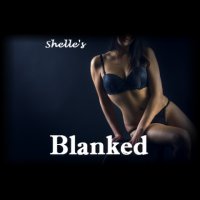 OFFICIAL SYNOPSIS
A COMPULSION. Another step DEEPER into your MIND and into My control.

Length: 38 minutes
Category: Mind Control-Mind F*CK
Sample: LINK

Have you ever wondered if Hypnosis and Mind Control really work??? Could a hypnotist place a trigger so deep in your mind that it will affect you in a profound way.

If I told you that I have altered your mind in many ways, would you believe Me...Silly boy, the things that you have allowed Me to do to you.

Are you ready to accept the control I have over you with a simple TRIGGER, I mean only one word, and I don't even have to say it... and all you have to do is LISTEN and it will be automatic...just as automatic as your eyes getting heavy when you need to sleep.

...This file is your CUMPULSION!

It's BEST to listen to Behavior Modification before listening to this file...YES, again if you have already.

Binaurals that will literally BLOW your mind....My words will cause EXTREME swelling.
PERSONAL NOTE (only visible to you)
You must
Log in / Sign up