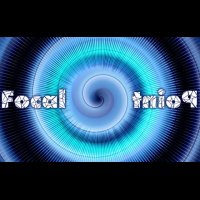 OFFICIAL SYNOPSIS
Level: Powerful
Length: 38 minutes
Category: Enslavement-Brainwash

Sacrifice your FREEDOM NOW.  Enslave yourself to Me when I cause you to do what you do best.
Let My EXTREMELY WICKED words become engraved in your mind by doing what you do best.
I am going to completely own you...through DEVIOUS mental abuse and manipulation.
Yes you want to give yourself to Me....and all you have to do is what you do best.
This file is VERY POWERFUL sensual conditioning that cannot be reversed.
Enslavement will never feel so good.....it will never feel so erotic.....
My voice dictating your experience, dictating your DESTINY.
Dominated and CONTROLLED by a Domina who loves to play DANGEROUS games in your vulnerable mind......your mind will never be the same again.
All you have to do to give yourself to Me and lose yourself, is do what you do best.
My sweet voice will leave you emotionally overwhelmed...........
PERSONAL NOTE (only visible to you)
You must
Log in / Sign up