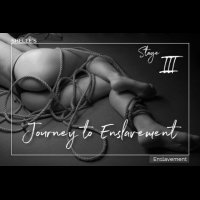 OFFICIAL SYNOPSIS
Level: STRONG
Length: 27 minutes

Journey to Enslavement-Stage 3 - "Confession Time"

This is the third of five levels you will pass through in order to become MY perfect slave. This session will weaken you, and leave you completely open, and vulnerable to all My directions and commands.

Warning—these sessions are powerful, and progressive—be certain you want this---as you are arriving close to the point of no return...
PERSONAL NOTE (only visible to you)
You must
Log in / Sign up