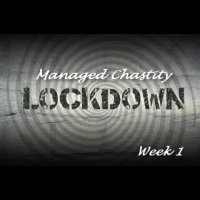 OFFICIAL SYNOPSIS
Managed Chastity LOCKDOWN - Week 1

Length: 27 minutes + Assignment
Category: Chastity LOCKDOWN--Hypnosis

This POWERFUL HYPNOTIC mp3 session will LOCK you up, leaving you unable to c*m, unless you have My permission. My MENTAL lock is much STRONGER than any chastity device.

you simply will not c*m until I give you permission. you may try and try, but, the harder you try the HARDER you get, the more impossible it will be for you to c*m without My permission. I own that c*ck, haha.

One day you will thank Me for this…giggles…I love your pressing hard against that cage, all locked up...and you love being hard.

Week 1 Chastity Assignment Included.
PERSONAL NOTE (only visible to you)
You must
Log in / Sign up