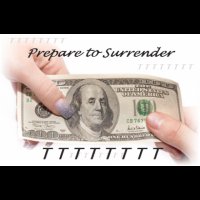 OFFICIAL SYNOPSIS
If you haven't done so already, check out My Playground description.

Time to SUBMIT and SURRENDER T... Yes, a new TRIGGER command.  The deeper W/we go into My playground the MORE control I take over your mind and body.  This is so much fun…and about to get VERY NAUGHTY.  Don't be afraid most of the TRIGGERS are harmless. ~~~GIGGLES~~~

PLEASE NOTE:  Surrender T is a SOFT FINANCIAL DOMME trigger.
PERSONAL NOTE (only visible to you)
You must
Log in / Sign up