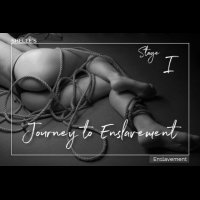 OFFICIAL SYNOPSIS
Category: Journey to Enslavement
Level: STRONG
Length: 26 minutes
Sample: LINK

This is the first of five levels you will pass through in order to become MY perfect slave. This is a very important session on this journey and should be listened to at least once a day for seven days before continuing to part 2—looping is recommended.

WARNING—these sessions are powerful, and progressive—be certain you want this---as somewhere along the journey you will find it impossible to stop.
PERSONAL NOTE (only visible to you)
You must
Log in / Sign up