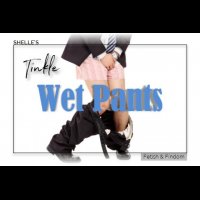 OFFICIAL SYNOPSIS
Level: HARD
Length: 49 minutes
Category: Fetish

EXPERIENCE MY POWER----this is an extraordinary file.  Don't be afraid to TRY something NEW!  Push the LIMITS!

EXTREME FETISH---maybe--or maybe it is just about giving in and LOSING all control.  YES, I mean all control--you will not be able to resist what will happen to you.
Testing and expanding your willingness to obey may lead to exploring some deep seeded fetishes.

Pee. ~giggles~ What's going to happen, my pet?  Well, as I push your limits you may start with some resistance, then under My hypnotic influence, you may begin to not care what happens to you because you know it's for Me.  Then, finally, you will care and fully embrace the ending because you crave surrendering COMPLETE control to Me, as your Wicked Domina.

Towel NOT INCLUDED.
PERSONAL NOTE (only visible to you)
You must
Log in / Sign up